16th Annual Nativity Exhibit Stroll: "Presents and Presence"
December 22, 2022 @ 9:00 am

-

January 6, 2023 @ 9:00 pm
16th Annual Nativity Exhibit: "Presents and Presence"
Curator: Ellen Mintz
A "Stroll-by" exhibit of select nativities that can be viewed from our breezeway at any hour ~ Thursday, December 22 through Friday, Jan. 6, 2023
Visit and view our 16th annual Nativity Exhibit celebrating generosity, the Spirit of Christmas. Each year we consider different aspects of the Christmas story and the way it is celebrated. As we look at elements of the story throughout time and place, we learn how many have brought their own particular experiences to the celebration. Familiar figures and gifts may have their origins in earlier cultures, stories, and beliefs but they all become part of honoring the Holy Family and the first Christmas night in Bethlehem.
Admission is free-Our Christmas gift to you!
For more information call at (310) 377-4867 . For health and safety, we honor LA County Requirements & Archdiocese Health Guidelines.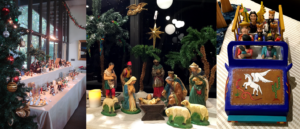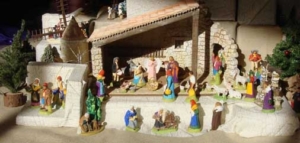 Related Events